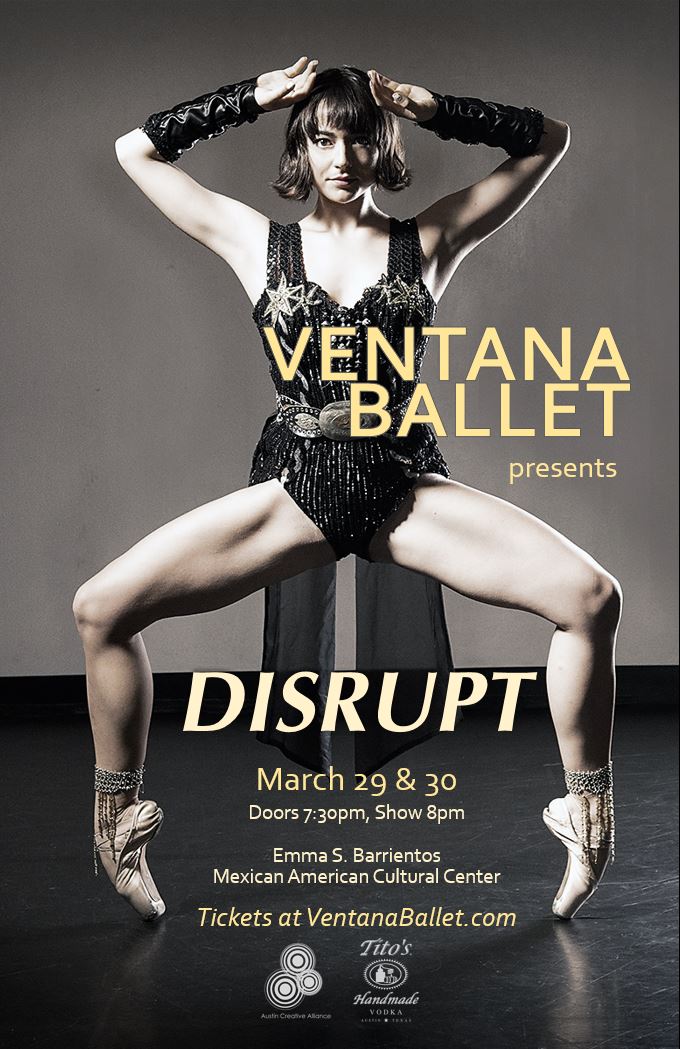 This weekend, on Friday and Saturday, March 29 & 30, Daniel Kopp (MM '18) appears with Ventana Ballet in their production DISRUPT at the Emma S. Barrientos Mexican American Cultural Center.
DISRUPT will break the mold of traditional concert performance… aiming for aggressive, yet poised… daring, yet crisp… short, but high-energy performances featuring local professional artists in dance, choreography, music, and composition.
The show will premiere brand new dance choreography by AJ Garcia-Rameau, Dorothy O'Shea Overbey, and Erica Gionfriddo, accompanied by live musicians of cello, violin, and piano who will play works by Bach, Sollima, Fauré, and Vitali.
For more ticket, venue and more information, visit www.ventanaballet.com.